What is Performance Therapy®?
Performance Therapy is a systematic approach towards successfully treating soft tissue structures, integrating the use of advanced soft tissue skills with functional strengthening techniques.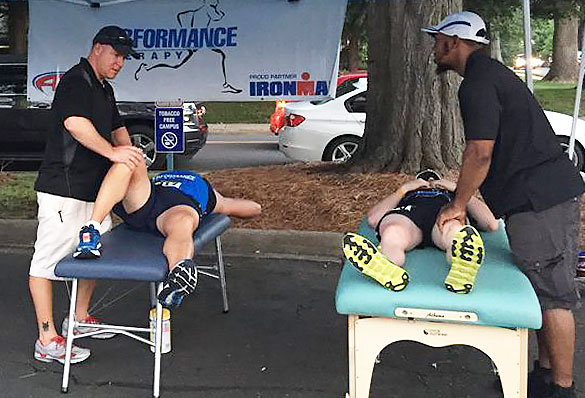 When joint structure is torn or damaged, spasm, inflammation and finally the infiltration of adhesion formation occur during the healing phase. Muscle does not heal by formation of new muscle, but by scar tissue. These adhesions disrupt the normal muscle function, which in turn affect the biomechanics of the joint complex, and can lead to pain and dysfunction. An acute injury does not have to occur in order for adhesions to develop. Often, an injury caused by repetitive movements or constant pressure/tension can cause adhesion formation.
Performance Therapy is specifically designed to assess the kinetic chain, locate and release adhesions, and restore proper muscle-contractual timing patterns. This method softens, stretches and releases the fibrous scar tissue, resulting in decreased restriction to circulation, increased range of motion and increased strength. After this is achieved then the functional exercises begin. Repetitive strengthening is necessary to maintain proper muscle memory, to keep the adhesions released and to insure joint integrity.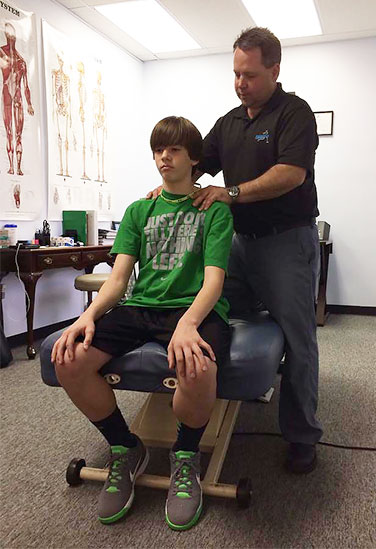 In order to better understand function and the kinetic chain of movement (how the body works together through movement), we have learned that the human body operates on a link sequencing system consisting of bone, soft tissue, and neurovascular structures. Neural patterns must fire in a specific order for this link system to successfully perform a given task. No one body part operates successfully without the contribution of another. The key component of all movement is the body's core/trunk (abdominal, hip, and low back area). The core serves as a force coupled in the kinetic chain between the lower and upper extremities. Ground reaction forces travel through the lower extremities, through the core, and to the upper body when movement or application of strength occurs in a given task. A weak core will result in postural distortions, biomechanical dysfunction, and inefficient movement patterns.
In the past, therapists treated patients statically when they are laying down, instead of functionally. In Performance Therapy, instead of just assessing a patient statically, we also assess and test functionally with gravity and movement naturally being a factor. In the real world, we are constantly in a battle with gravity and force using multi-joint and multi-directional movements. Some examples of this would be: bending down and reaching to your side to pick up something off the floor, putting a baby in a car seat, or swinging a golf club.
How does it work?
When a patient comes to Performance Therapy concerned about a problem, we take these steps to help them:
Identify the area or areas of concern from the patient.
Assess the patient through specific functional tests to find where the weakness is and where the problem is coming from.
Treat the areas through advanced manual therapy techniques and recommend specific stretches and functional exercises that will help strengthen the kinetic chain and reestablish proper balances.
1. Continue follow-up with the patient to ensure the success of the treatment, as well as to make sure the problem or problems do not reoccur.