Zac Breedlove
ART Specialist, Performance Therapist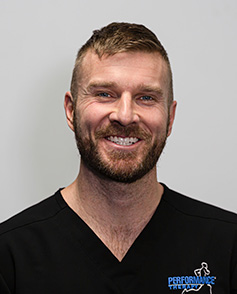 Zac Breedlove (BA, ART, CSCS, SFMA) has been in the health and wellness industry for nearly 10 years.  He has dedicated himself to improving the quality of standards in the rehab and fitness industries by keeping up to date on contemporary techniques and training modalities.
Zac attended MidAmerica Nazarene University in Olathe, KS where he excelled in his collegiate soccer career.  He graduated in 2007 with a Bachelor of Arts in Sports Management and an emphasis in Fitness and Wellness. His career in the industry began immediately after college.  He became a Personal Trainer at Next Level Sports Performance in Lawrence, KS in 2007. In 2010, Zac completed the Massage Therapy Program from Pinnacle Career Institute in Lawrence, KS.  Soon after he received his credentials in Active Release Techniques from Dr. Michael Leahy.
From 2011-2014, Zac relocated to Charlotte, NC where he began his career at Performance Therapy as an ART Practitioner. After a short stint in Boston, Massachusetts for the past 2 years, Zac is happy to be back with the Performance Therapy team once again.